The benefits of installing an in-home elevator
As our homes continue to evolve with the ever-changing demands of modern living, one element that has gained increasing popularity is the in-home elevator. Previously associated with luxury residences and commercial buildings, residential elevators are now becoming more accessible and offer a multitude of benefits beyond mere convenience.
Read on to discover how this luxurious feature can enhance accessibility, comfort, and future-proof your living space.
Enhanced Accessibility
One of the primary benefits of installing an in-home elevator is the improved accessibility it provides. For individuals with mobility challenges, such as the elderly or those with disabilities, navigating stairs can be a significant barrier. An elevator eliminates this obstacle, allowing effortless movement between floors, ensuring every part of the home remains easily accessible to all residents and visitors. It promotes independence, eliminates the risk of falls on stairs, and provides a sense of freedom and inclusivity within the home.
Convenience
Moving heavy items up and down multiple levels can be challenging. An in-home elevator eliminated the hassle of lugging heavy loads up the stairs. This convenience not only saves time but also minimises the risk of injuries and strain associated with manual lifting. Additionally, transporting laundry, cleaning supplies, and other bulky items throughout the house becomes effortless and efficient, allowing for a more seamless daily routine.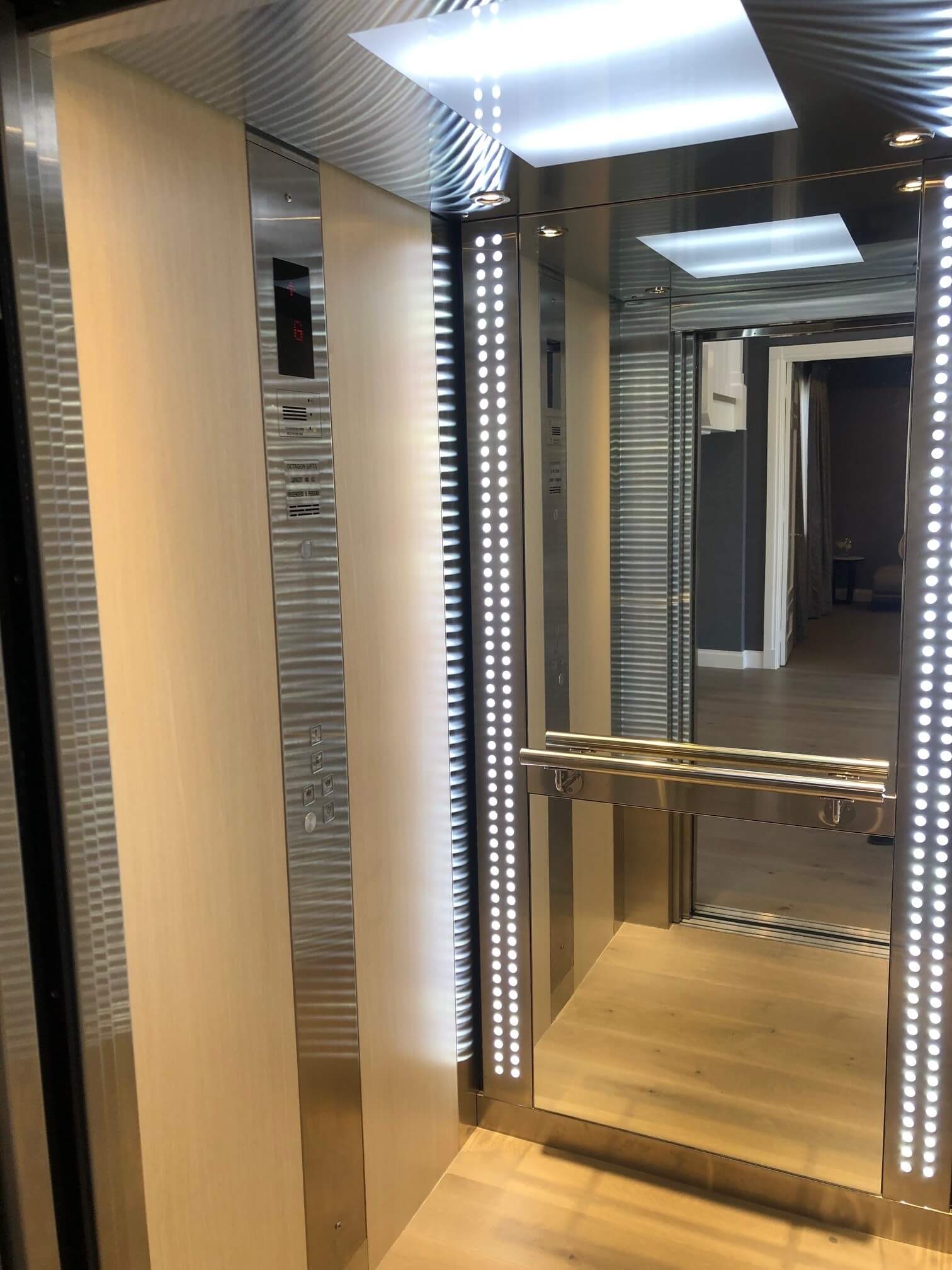 Future-proofing your home
Investing in an in-home elevator is a proactive approach to future-proofing your living space. As we age, stairs can become increasingly challenging to navigate, potentially limiting our ability to enjoy all areas of the home. By installing an elevator, you create a home that can adapt to changing needs and accommodate different life stages. It adds long-term value to your property, making it more appealing to potential buyers or future-proofing it for multi-generational living.
Stylish and customizable design
Gone are the days when elevators were purely functional and lacked aesthetic appeal. Modern in-home elevators offer a wide range of stylish designs and customizable options that seamlessly integrate into your home's interior. From sleek glass cabins to elegant finishes and lighting choices, elevators can be tailored to match your personal style and complement your existing decor. This ensures that the elevator becomes an architectural feature rather than a mere utility.
Increased property value
Beyond the immediate benefits, installing an in-home elevator can significantly increase the value of your property. Elevators are increasingly sought after by homebuyers, especially in luxury residences or homes catering to multi-generational living. The inclusion of an elevator provides a competitive edge in the real estate market, appealing to a broader range of potential buyers and potentially commanding a higher selling price.
The Long Island
If you would like to investigate the benefits of this luxurious feature for yourself, visit our display home, The Long Island. This exquisitely appointed home in Dalkeith features a lift in the foyer providing easy access between the ground floor and second storey of this home.
Located on 6 Colin Street Dalkeith, the display is open to the public on Wednesday between 2-5pm, and on Saturday and Sunday between 1-5pm, or by private appointment. Contact Tony Galante on 0413 952 172 if you would like to arrange a viewing.
Elevate the luxury of your home
The decision to install an in-home elevator extends far beyond convenience; it represents a commitment to accessibility, future-proofing, and enhancing the overall living experience. If you'd like to find out more about this luxury feature, please feel free to contact us or call 6310 8888 for a no-obligation discussion.