Luxury two storey home inspiration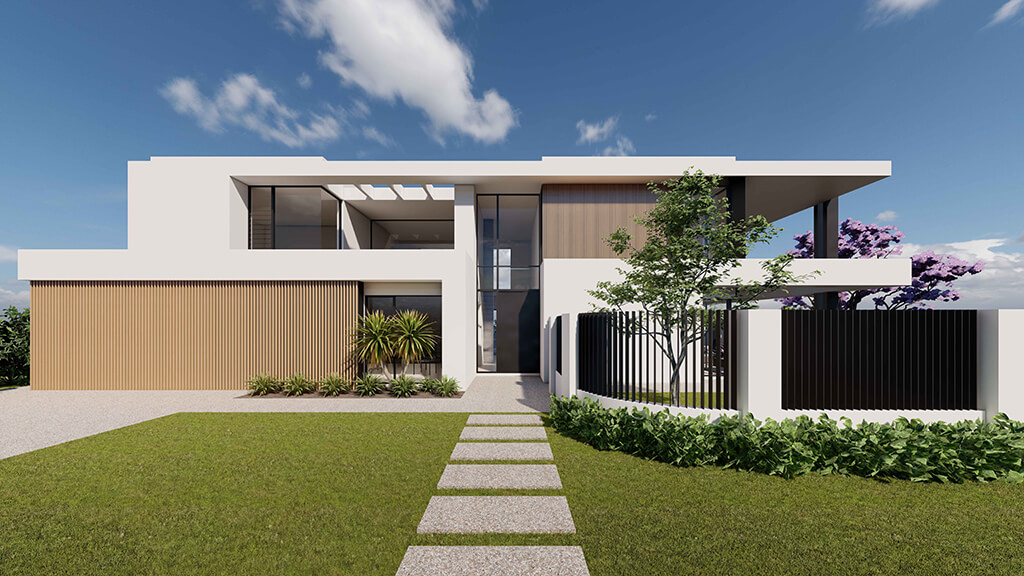 Looking for inspiration? Explore the world of creative design with Atrium Homes. Our expertise lies in the art of crafting exquisite residences designed to elevate your living experience. In this article, we'll unveil a world of possibilities, from magnificent entrances to outdoor paradises, all designed to help you transform your vision into reality.
Make a grand entrance
If you want to create a home that feels like an architectural masterpiece, your home's entry should not be overlooked. A double-height foyer is the perfect choice if you want to set the stage for opulence. Pair it with a stunning chandelier to create a warm and inviting atmosphere and add a touch of timeless elegance with marble or granite flooring. Finally, include a sweeping staircase with wrought-iron railings to ensure your home exudes sophistication from the moment you step inside. 
Design a kitchen fit for a chef
For those who love to cook and entertain, a chef's dream kitchen is a must. Atrium Homes suggests high-end appliances that not only elevate your culinary creations but also enhance the overall aesthetics. Create space for family and friends to gather by opting for a large island, with waterfall-edge countertops. And to keep things pristine, consider a scullery to discreetly tuck away the mess, allowing your kitchen to remain a showcase of luxury.
Create a resort-style master sanctuary
Your master bedroom should be a sanctuary, a place where you can unwind and rejuvenate. Atrium Homes suggests incorporating a fireplace for added warmth and ambiance. Imagine sipping a glass of wine by the crackling fire on a chilly evening. A private balcony or terrace provides a tranquil outdoor escape, while a walk-in closet with custom shelving ensures that your wardrobe is as luxurious as your surroundings. And let's not forget the ensuite bathroom – an opulent space with a freestanding soaking tub that beckons you to indulge in long, luxurious baths, as well as a spacious shower to invigorate your senses.
Include smart home features
Luxury living in the modern age means integrating the latest smart home technology. Atrium Homes recommends incorporating smart lighting, climate control, security systems, and entertainment options. Imagine arriving home to a well-lit, climate-controlled environment, all set to your preferences. Your security system is easily accessible from your smartphone, providing peace of mind. And with the touch of a button, your home transforms into an entertainment hub, perfect for hosting gatherings or enjoying quiet evenings.
Welcome guests in style
Luxury is not limited to the homeowner; it extends to everyone who enters your abode. Make guests feel comfortable by offering them space and separation with their own well-appointed guest suites with private bathrooms. Your visitors will appreciate the comfort and privacy these spaces provide, making their stay a memorable experience. 
Create lavish outdoor entertaining spaces
Finally, a luxury two-storey home wouldn't be complete without a lavish outdoor entertaining area. Whether you're hosting a soirée or simply enjoying a quiet evening under the stars, your outdoor space will become an extension of your luxurious lifestyle. Picture a sprawling patio or deck with comfortable seating, a built-in barbecue, and perhaps even an outdoor kitchen. Surround it with lush landscaping to create a private oasis. 
From the grand entrance to the lavish outdoor entertaining area, every detail is an opportunity to infuse your living space with opulence and comfort. With Atrium Homes, luxury is not just a word; it's a way of life. If you're considering a custom build, we'd love to help! Please feel free to contact us or call 6310 8888 for a no-obligation discussion.