Luxury Nedlands home feature: The Stanley
Welcome to The Stanley, where opulence meets unrestricted design resulting in an unquestionably magnificent masterpiece. From the moment you set foot inside, you'll be captivated by the grandeur and attention to detail that sets this home apart.
The carefully designed streetscape elevation of The Stanley presents a façade that exudes elegance and creates a commanding presence. Every detail has been meticulously considered, resulting in a home that stands as a true work of art. The combination of striking lines, harmonious proportions, and premium materials showcases the dedication to craftsmanship that Atrium Homes is known for.
Step inside, and you'll be greeted by a world of luxury and sophistication. The quality of finishes and fixtures throughout the home is unparalleled.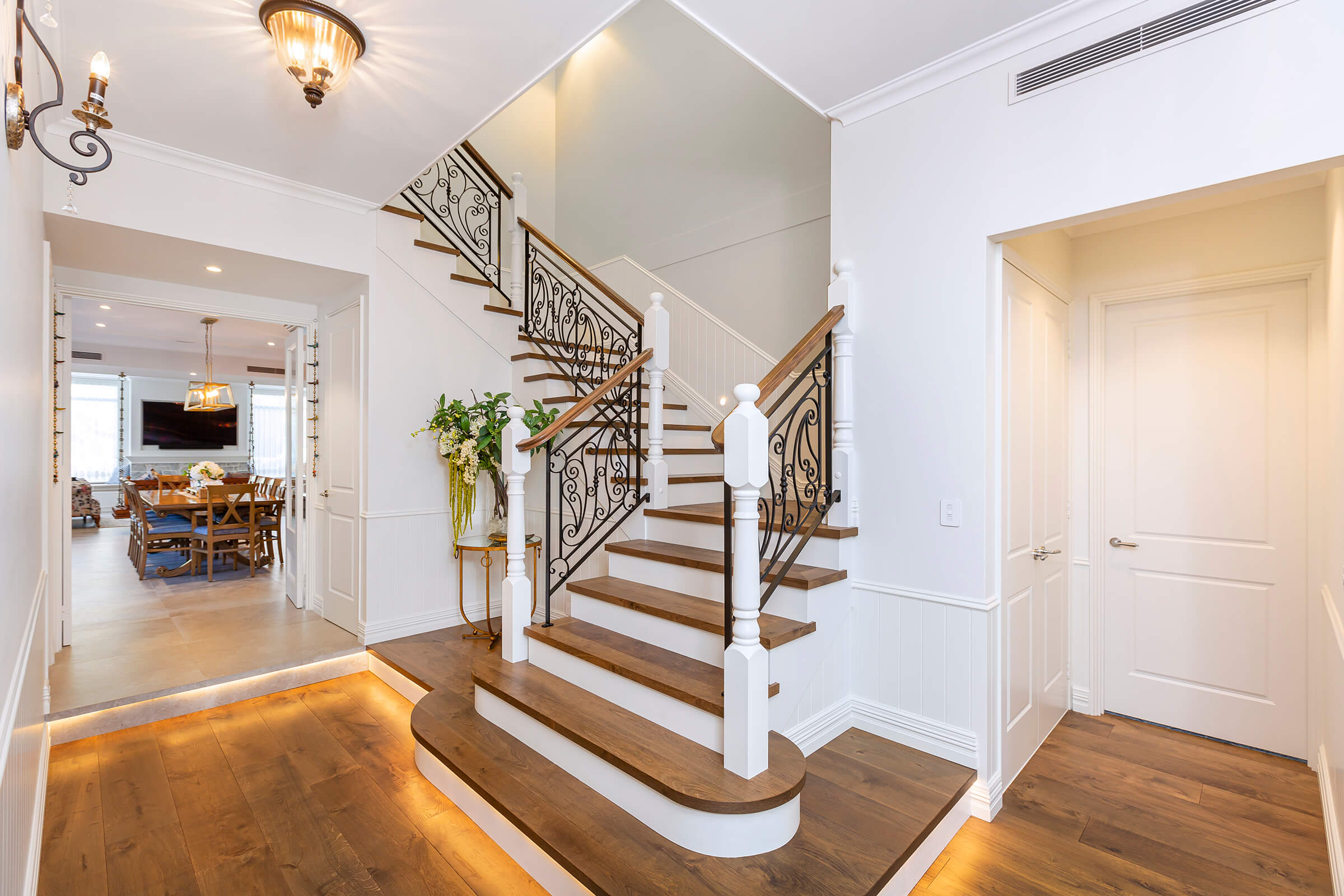 The thoughtful design features of The Stanley are tailored for enjoyable family living and entertaining. The open-concept layout seamlessly connects the living spaces, allowing for effortless flow and creating an inviting atmosphere. The gourmet kitchen, equipped with top-of-the-line appliances and ample counter space, is a chef's dream come true. The spacious dining area and comfortable living room provide the perfect setting for gatherings and celebrations with loved ones.
At Atrium Homes, we take pride in delivering not just exceptional homes but also exceptional service. We understand that building your dream home is a significant investment, and we are committed to making the process as smooth and enjoyable as possible. That's why we offer a free award-winning design service valued at $15,000*. Our team of experienced designers will work closely with you to bring your vision to life, ensuring that every aspect of your custom-built luxury home reflects your unique style and preferences.
If you have any questions or would like to learn more about The Stanley or our custom home building services, we invite you to contact us or call our office at 6310 8888. Our friendly and knowledgeable team is here to assist you every step of the way. Discover the extraordinary possibilities that await you at Atrium Homes, where luxury living becomes a reality.