Hampton's style ideas for your home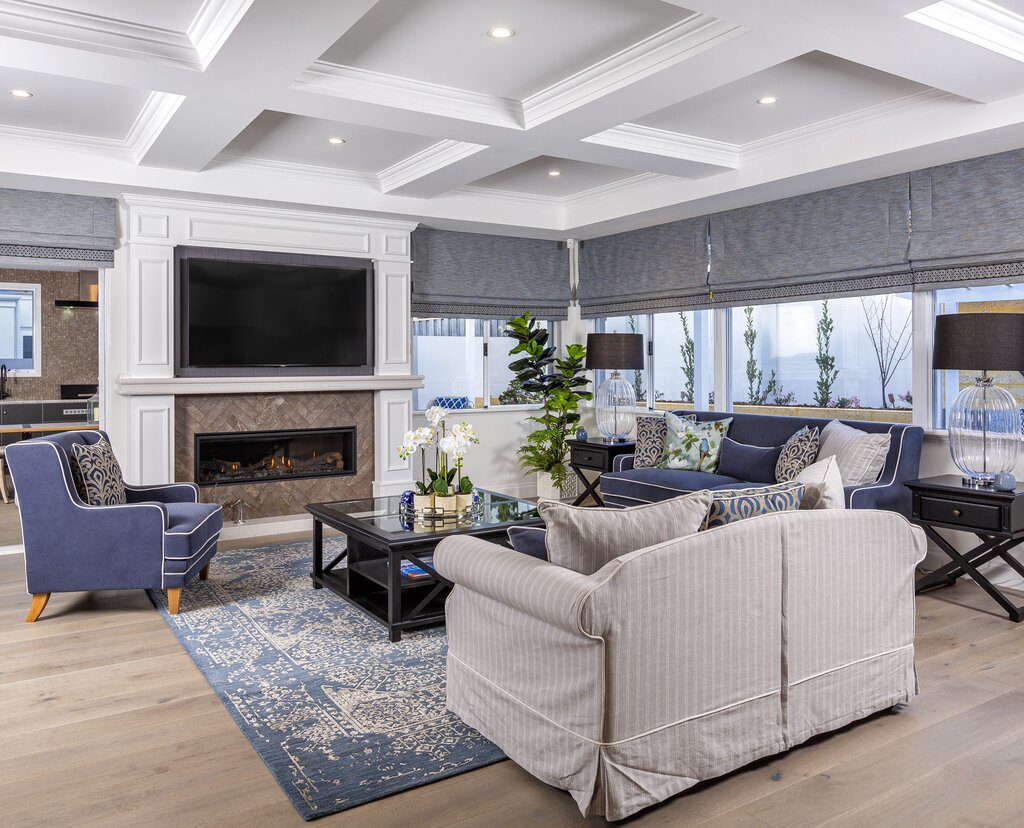 Hampton style homes have captivated homeowners worldwide with their timeless elegance, coastal charm, and laid-back sophistication. Originating from the exclusive seaside villages of Long Island, Hampton homes have transcended their geographic boundaries to become a sought-after design trend that evokes a sense of luxury and relaxation. In this blog, we will explore some inspiring Hampton home ideas that bring together classic elements with a touch of modern flair, creating a welcoming haven that epitomises coastal living.
Crisp white and soft neutral colour palettes
At the heart of Hampton style homes lies a light and airy colour palette – you'll see this on full display in The Long Island display home. Crisp whites and soft neutral shades dominate the interior and exterior, reflecting the natural light and infusing the spaces with a sense of serenity. The walls, trims, and even the furniture are often dressed in these colours, providing a canvas for layers of texture and pattern to shine through.
Embrace natural light
To fully embrace the coastal charm of Hampton homes, it's essential to optimise natural light. This has been done masterfully in The Long Island, where large windows and doors not only flood the interior with sunlight but also offer captivating views of the outdoors. Sheer curtains and light drapes have been used to maintain privacy while allowing the light to filter through gently.
Shaker-style cabinetry
Hampton homes are renowned for their beautifully crafted shaker-style cabinetry. Clean lines, subtle bevels, and recessed panels give a sense of refinement and elegance to the interior spaces. White or light-coloured cabinetry is a hallmark of this style, creating a sense of visual continuity with the overall colour scheme. 
Natural materials and textures
Incorporate natural materials to infuse your Hampton home with warmth and texture. Opt for hardwood flooring with wide planks, wicker or rattan furniture, jute rugs, and exposed ceiling beams. These elements add depth and character to the interior spaces while celebrating the beauty of nature. 
Outdoor living spaces
A true Hampton home is not complete without well-designed outdoor living areas. At The Long Island, we've created an inviting oasis that seamlessly connects to the indoors. Purpose-built for entertaining, it features a spacious alfresco space with an external fridge and a built-in BBQ. 
Nautical-inspired lighting
Lighting plays a crucial role in setting the mood in a Hampton home. If you're looking to create a coastal-feel, we'd recommend that you incorporate nautical-inspired fixtures like lantern-style pendant lights, vintage sconces, and weathered brass chandeliers. These fixtures add character and charm while evoking the spirit of the sea.
Get in touch today
Hampton style homes offer a seamless blend of timeless elegance and coastal allure. With their light-filled spaces, classic furnishings, and natural elements, these homes create an atmosphere of relaxation and sophistication. Embrace the essence of coastal living by incorporating these Hampton home ideas into your own dwelling, and you'll be transported to a world of timeless beauty and effortless charm.
To schedule an appointment to view The Long Island or to learn more about our design process, please don't hesitate to  contact us or call 6310 8888 for a no-obligation discussion.